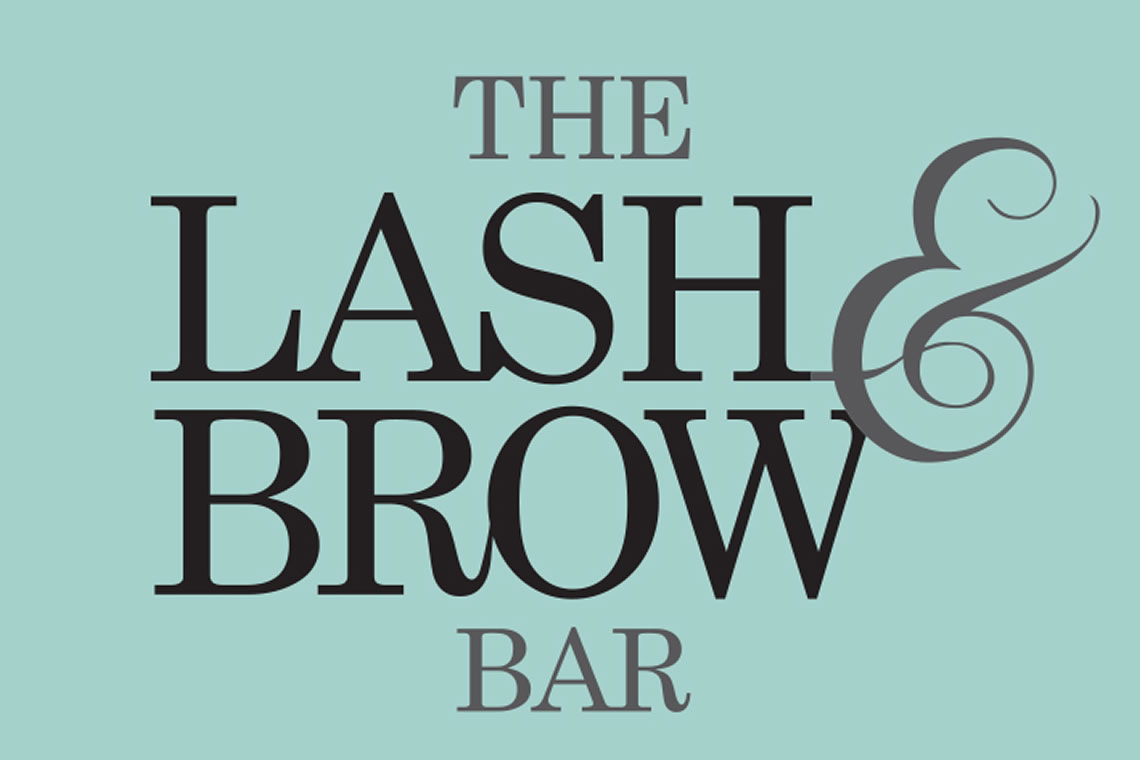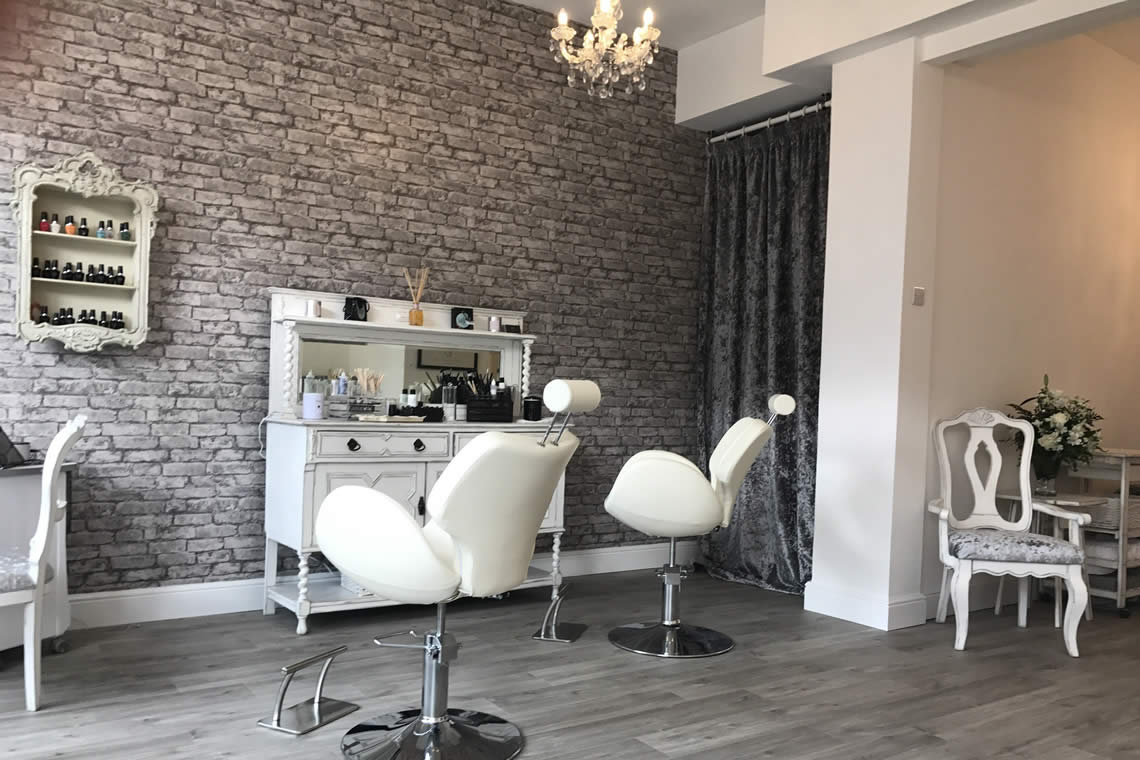 The Lash & Brow Bar
---
The Lash & Brow Bar was founded in October 2016 by established beauty therapist Tammy Louise Naylor. With over twenty years experience, Tammy is passionate about the beauty industry and is a leader in her field. Tammy is also friendly and down to earth and welcomes all clients into the salon, whether established or new.
A unique salon, The Lash & Brow Bar is one of the only unisex salons in the area, welcoming both male and female clients.
The Lash & Brow Bar prides itself on its innovation. It specialises in eyelashes, but offers a range of high quality treatments including HD Brows and luxurious manicures and pedicures using Cuccio products. With only the highest quality products available on offer, and only employing the best therapists, The Lash & Brow Bar is a trendsetting salon always researching the latest techniques and products available to pass on to their valued clients.
What should clients expect when visiting the Lash & Brow Bar? Clients should expect a complete five-star experience. The client's mind, body and soul will always be taken into consideration offering an unrivalled deluxe pampering time at the salon. Before and after any body or facial treatment, rituals will be performed to ensure the client encounters pure relaxation. Clients are treated as they should be; The Lash & Brow bar believes time in the salon should be an experience the client will never forget, no matter what treatment is being performed.
Clients are treated in luxurious surroundings, offered complimentary hot and cold drinks and are invited to enjoy spending time in the salon, relaxing and watching the world go by.
The Lash & Brow bar is an unequalled salon in looks, what it offers and the ethos that is employed, ensuring our clients enjoy their time with us so much that they always look forward to returning time and time again.
Tammy Naylor
HD Brows Browsculpt (Lamination)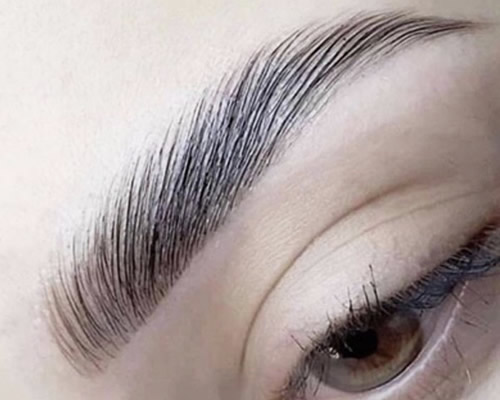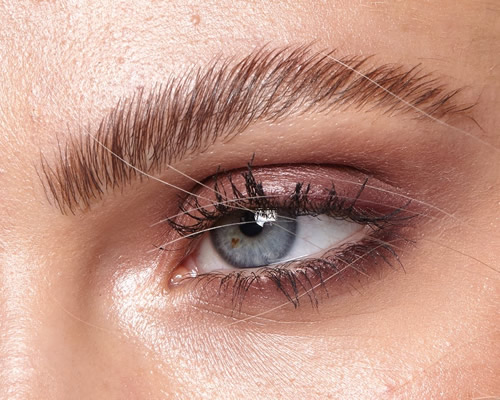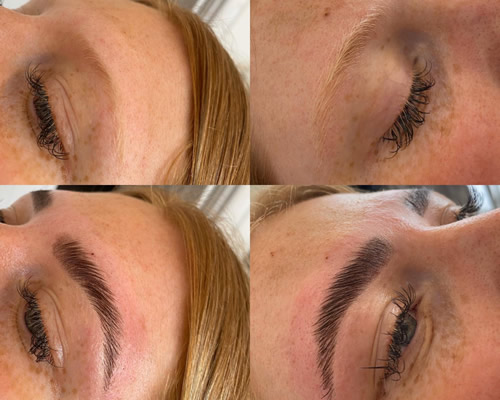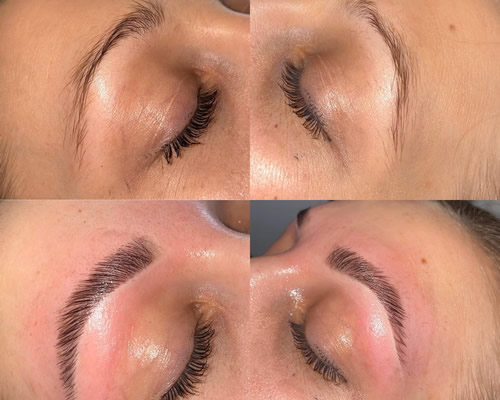 Introducing… Browsculpt (Lamination)! A 'lash lift' for your brows designed to open up your eyes and give you a fuller, bushier brow without micro-blading or semi-permanent makeup. This process uses a chemical solution to adjust your eyebrow hairs by straightening them to stay in the desired direction and can for 6-8 weeks. It's great for taming thick, unruly brows and encourages the hair to grow in the same direction.
Using two solutions – the first softens eyebrow hair and prepares them for lamination while the second restructures the hair to keep them in place. The solutions are brushed through the brow and left on for up to twenty minutes (depending on the hair thickness). Finally, adding a tint on gives the brows the perfect 3D look.
* A patch test is required for this treatment please see Booking Information.
£40
---
HD Brows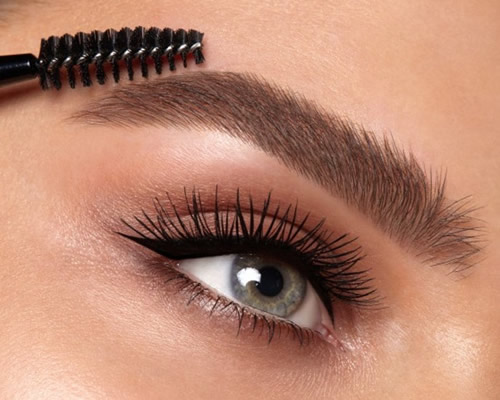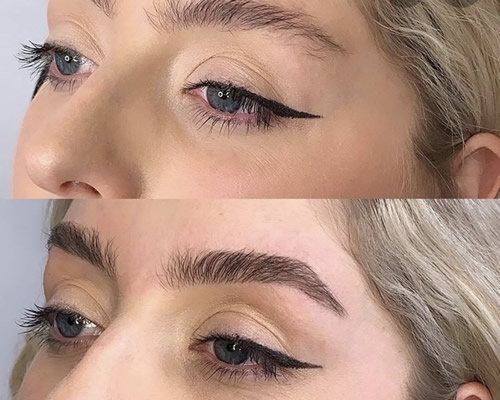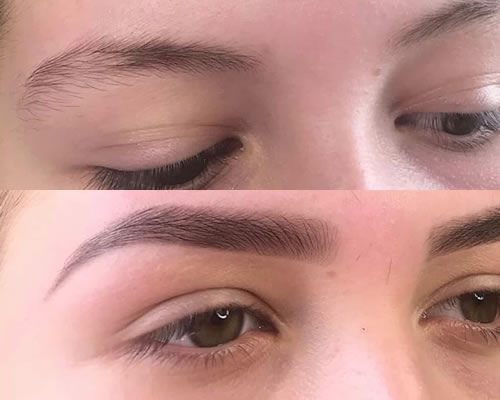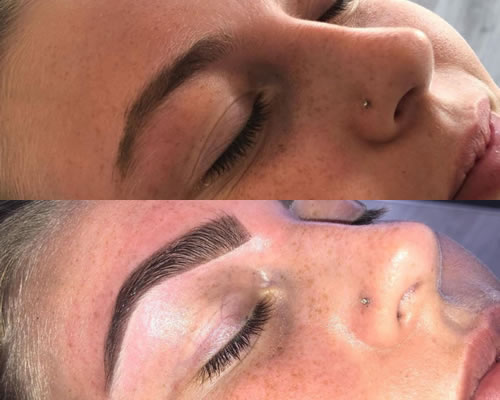 HD Brows is a seven step eyebrow shaping treatment that focuses on shape and design. It involves a combination of techniques, including tinting, waxing and threading, using specialist HD Brow products.
* A patch test is required for this treatment please see Booking Information.
£25
---
PhiBrow Microblading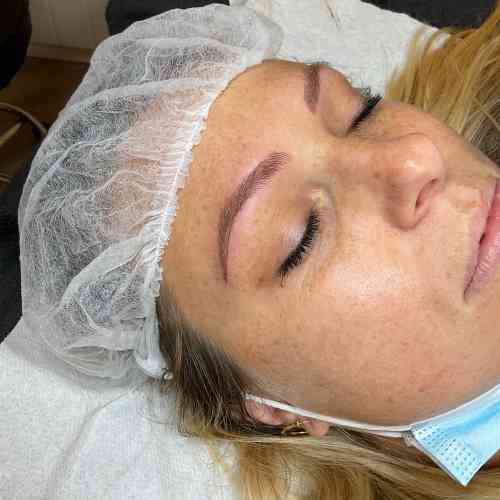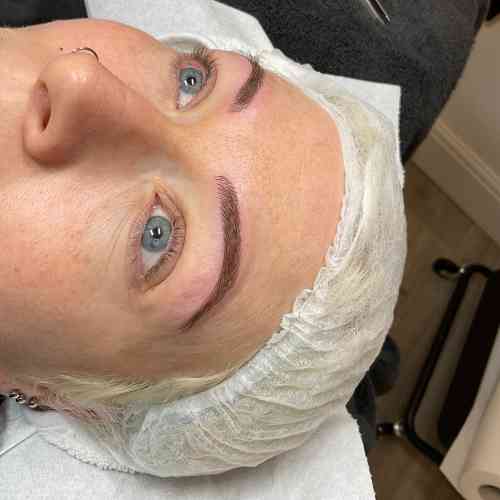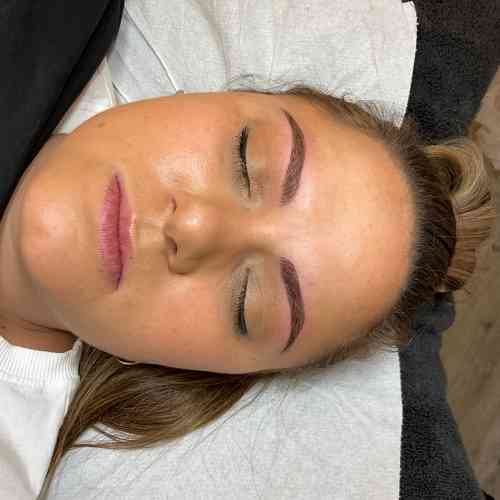 PhiBrows is a style of Microblading that is leading the industry due to the training techniques used. Every PhiBrow Artist is trained to read the eyebrow hair pattern and work with it rather than against it, this results in beautiful natural brows. Microblading is a semi-permanent make-up on the brow area that doesn't go as deep as a tattoo, but IS very similar. This treatment leasts up to 18 months to 2 years depending on the individual.
* A 30 min consultation before booking this service.
This treatment takes apprcximately 3 hours to complete, to book this treatment please click here...
£300
---
Outback Organics Opal Peelable Wax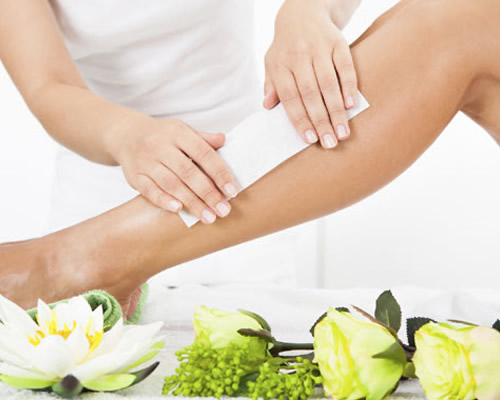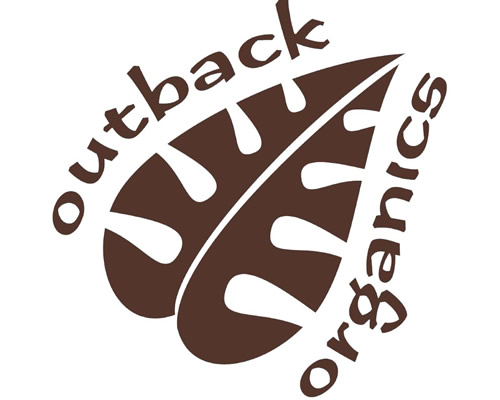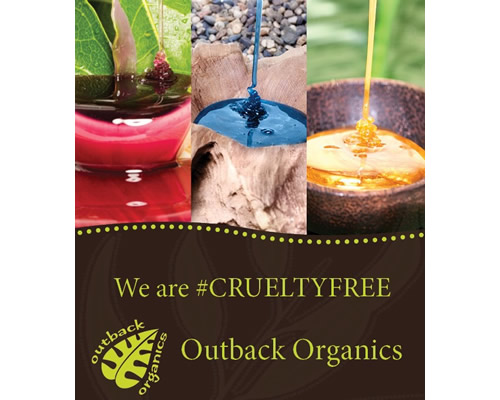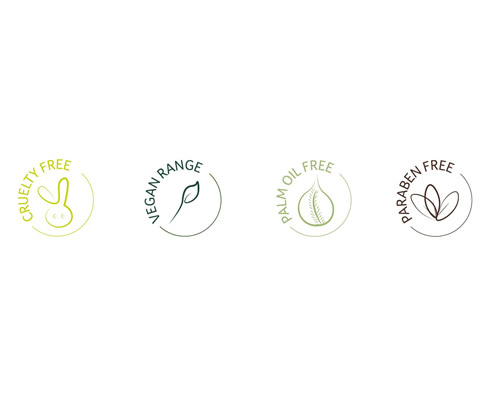 Outback Organics Opal Peelable Wax is the latest in strip-free waxing. A fast drying, hypoallergenic, vegan friendly wax containing a blend of Australian plums for ultra-sensitive skins. Its low melting point, pliability, ease of application and exceptional client comfort takes waxing to the next level. Its incredible adhesive properties means virtually no skin pull.
Outback Organics Opal Peelable removes the shortest and most stubborn of hairs comfortably.
Exceptional fluidity means Opal Wax applies smoothly and thinly, with none of the 'strings' or tackiness common with natural resin waxes.
Outback Opal is also vegan friendly as it contains no beeswax or other animal by-product.
Please see our Prices for full details of the pricing for different Waxings
---
Million Dollar Facial
A luxurious facial, where science meets indulgence. Working your skin from the outside in, this treatment has been designed to deeply exfoliate dead skin cells and remove mon terminal hair, polish the skin, flush toxins, increase and stimulate our natural collagen and cell turnover.
This aesthetic method will heavily increase the absorption of any active ingredients by 80% as opposed to 8%, this is why we use a hyaluronic acid mask for maximum beauty results.
Targets:

• Pigmentation
• Lines and wrinkles
• Dull/tired skin
• Acne scaring
• Puffiness
• Removal of peach fuzz
• Rosacea
• Acne breakouts
• All skin types
Benefits:

• Elevated absorption levels of upto 80%
• Brighter skin
• Smoother skin
• Increased hydration levels with hyaluronic acid
• Flawless makeup application
• Reduced scarring
• Firmer skin
• Increases collagen production
• Removes 3-4 weeks of dead skin cells
• Thickens the epidermis layer
• Glowing even skin tone
• Lymphatic drainage removes built-up toxins
£80
---
Mini Million Dollar Facial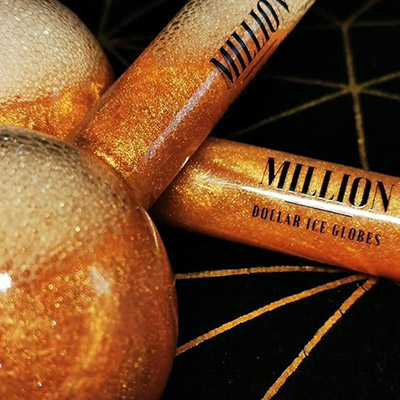 THE PERFECT INTRODUCTION TO MILLION DOLLAR FACIALS
Benefits all skin types and conditions.
You will receive a full skin analysis and skin care plan, and a facial that consists of:

• Pre-cleanse
• Deep cleanse
• Exfoliation
• Extraction (if required)
• Lymphatic massage
• Hyaluronic acid face mask
• Serum
• SPF
This facial is also ideal for more problematic skin as it reduced swelling and cellular pressure, helps with congestion and helps heal and cool the skin.
£40
---
Dermaplaning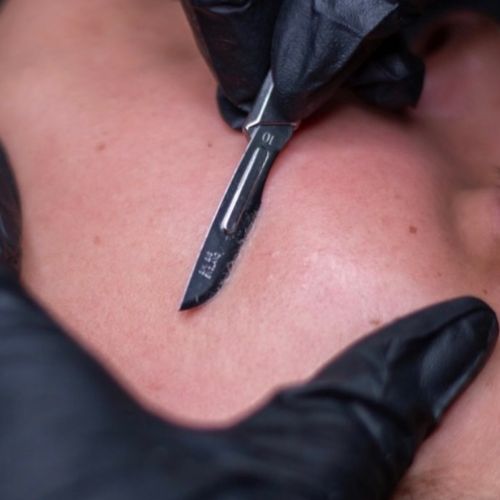 A popular beauty and aesthetic technique that involves controlled scraping of the skin, removing the surface debris with our custom tool and skincare.
Benefits:

• Increases the absorption of skincare products
• Diminishes lines and wrinkles
• Stimulates collagen synthesis
• Creates a healthy glow and radiant complexion
• Removes soft facial hair that traps dirt and oils
• Promotes smoother skin
• Reduces the appearance of acne scars
• Works on all skin types
• Primes skin for chemical peel creates if required
Contraindications:

• Under 18 years old
• Allergy to metal (skin needling)
• Use of Roaccutane within last 12 months
• Cancer/skin cancer 12 months post
• Chemotherapy/radiotherapy/treatment
• Eczema
• Psoriasis
• Localized skin infections
• Keloidal skin
• Active Acne (grade 3,pustular)
• Use of Retinols in the last 2 weeks
• Blood clotting disorder
• Blood thinners
• Active cold sores
• HIV/hep b hep
• Injectables 1 week before 2 weeks after
£45
---
Booking
---
Online Booking
The Lash & Brow Bar now offers you the ability to book your treatment online, please use the form below.
Due to high demand we operate a 24hr cancellation policy, If we don't receive a minimum of 24 hours notice the full charges for your treatment will apply.
* A patch test is required for the following treatments at least 24 hours before the treatment - Classic Lashes, handmade bespoke Lashes, Full Set Volume / Hybrid Lashes, Lash Lift & Tint, HD Browsculpt (Lamination), HD Brows, Eyebrow Tint & Lash Tint. An appointment is not required for a patch test you can just come in at your own convenience.
Please ensure you arrive eye make-up free. This ensures that you don't take up your appointment time having to remove make up in the salon.
Treatments will take approximately one hour and a half hours and we very kindly ask you arrive at least five minutes before your appointment.
Please do not bring your children to your appointment as your eyes will be closed for entire time of your treatment, therefore there will be no one to look after them.
We very much look forward to welcoming you to the The Lash & Brow Bar and know that you will be very happy with the results of your visit!
FACIALS
Million Dollar Facial £80.00
Mini Million Dollar Facial £40.00
DermaPlaning £45.00
EMPHASISE YOUR EYES
Eyebrow Shape £9.00
Eyebrow Threading from £9.00
Eyebrow Tint* £7.00
Eyelash Tint* £12.00
Eyelash/Brow Tint & Shape* £22.00
HD BROWSCULPT (LAMINATION) £40.00
Brow Sculpt is brow lamination with a bespoke HD Brows twist. Whether you dream of achieving that full, fluffy eyebrow look, want to create symmetry in uneven brows or tame unruly hairs, our BrowSculpt brow lamination treatment is for you.
HD BROWS £25.00
HD Brows is a seven step eyebrow shaping treatment that focuses on shape and design. It involves a combination of techniques, including tinting, waxing and threading, using specialist HD Brow products.
PHIBROWS MICROBLADING £300.00
PhiBrows is a style of Microblading that results in beautiful natural brows.
FULL SET CLASSICS (1 hour 30 minutes) £50.00
Our signature look, these classic lashes are intricately applied using a one-to-one lash technique. This style is completely tailored to enhance your natural lashes and complement your eye shape. You can select from a range of curls and thicknesses to further customise your look.
Maintenance infills (1 hour) £25.00
FULL SET VOLUME / HYBRID LASHES (1 hour 30 minutes) £60.00
These pre-fanned lashes create a fluffy, dark lash line. This voluminous look starts from 3D, thickening up to 8D for a more dramatic, intense effect.
Maintenance infills (1 hour) £30.00
LASH REMOVAL (30 minutes) £15.00
The safe removal of extensions from your natural lashes.
LASH LIFT & TINT (1 hour) £30.00
A treatment for your natural lashes creating length, volume and lift with a colour boost.
Lash Maintenance is recommended to keep your lashes looking fresh for as long as you wish to continue wearing eyelash extensions. We will tidy the extensions, removing any that may have come loose or grown down the natural lash and replace with new extensions. Lash maintenance can only be done if you still have eyelash extensions.
*Patch test required 24 hours before
**Recommended every 2/3 weeks
YY Lashes (2 hours) £60.00
These YY lashes help bridge the gap between classics and volume eyelash extensions – almost like a pre-made fan. Applied in the same way as classics, yet create a fuller, softer and fluffier effect similar to volume.
Maintenance infills (1 hour) £30.00
------------------------------
WAXING
Half Leg £11.00
Full Leg £20.00
Bikini £11.00
Underarm £8.00
Chin £7.00
Brow £9.00
Lip £6.00
Eyebrow Wax & Tint £18.00
Eyebrow Wax £10.00
Contact Us
Get in Touch
To contact The Lash & Brow Bar please use the 'Contact Us' form or one of the methods below.
---
The Lash & Brow Bar
---
Business Hours
Monday - 9am to 5pm
Tuesday - 9am to 5pm / Flexible Hours
Wednesday - 9am to / Flexible Hours
Thursday - 9am to 8pm
Friday - 9am to 5pm
Saturday - 9am to 2pm / Flexible Hours
Sunday - Closed